The City of Spruce Grove operates Spruce Grove Transit, which provides commuter transit service between Spruce Grove and Edmonton/Acheson, as well as on-demand local transit service within Spruce Grove.
Due to COVID-19, face coverings are required on all Spruce Grove Transit routes.
On-demand local transit service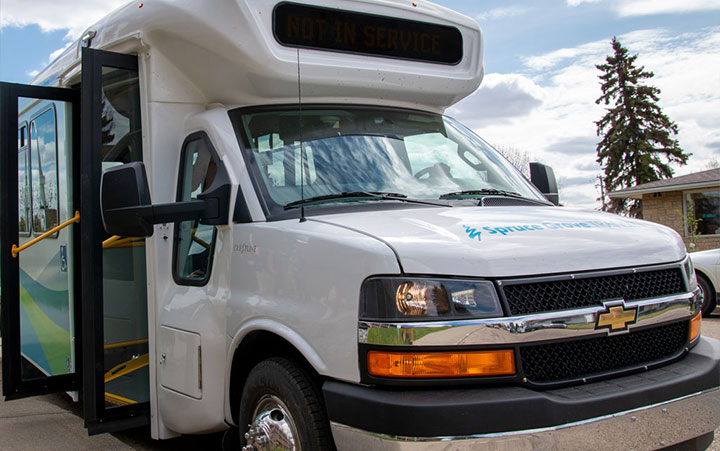 On-demand local transit service operates 6 a.m. – 7 p.m., Monday to Friday within Spruce Grove. Learn more about how to book your trip. 
Commuter transit service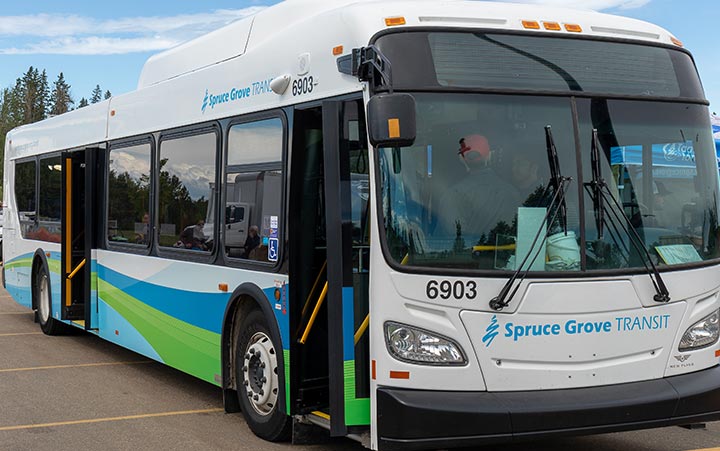 Commuter transit service runs weekdays on Routes 560 and 561.
Stony Plain transit service
The Town of Stony Plain provides Route 565, a local transit service that stops in Spruce Grove on a fixed route schedule. More information about Route 565.  
Accessible Transportation Service
ATS offers door-to-door transportation for seniors (65+) and persons (16+) with mobility or cognitive disabilities. For more information on ATS, please visit the Town of Stony Plain's website  .
Arc (formerly Smart Fare)
There is a new electronic fare payment system coming to the region that will make paying for transit easier and more convenient. Learn more.