Census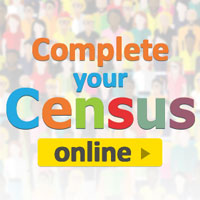 The City of Spruce Grove is conducting a census from April 4–May 25, 2018.
How can I provide my census information?
You have two options to provide your census information – the choice is up to you!
Online
Use the designated PIN that was delivered to your home to provide your census information online  . Every PIN is unique and has been assigned to a specific home to ensure the information you provide is kept secure.
If you did not receive or have misplaced your PIN, please call 780-962-2611 ext. 254 or send email  .
You can complete your census online any time from April 4 – May 25.
Door-to-door enumeration
City enumerators will be going door-to-door from April 26–May 25 to follow up with any households that have not provided their census information online.
Don't forget to count everyone in!
When completing your census, make sure you count every person living in the household in, including your children. In addition to including each person in the household, age and gender for each is also important.
Why is the City conducting a census?
The census is an official door-to-door count of the number of people living in Spruce Grove. Many provincial and federal grants are awarded based on the data collected by our enumerators. Census information also helps us better understand the community so we can effectively plan for the future.
The results from previous censuses are available online.
Questions?
If you have any questions about the census please review our frequently asked questions, call 780-962-2611 ext. 254 or send email  .