Eighteen courts are now open to the public.
The Parkland Pickleheads Members tournament will take place July 3 - 4th 
School use will take place on July 8th from 10:30 a.m. - 12 p.m.
The Parkland Pickleheads Summer Smash is August 5 - 8th 
Due to the current situation with COVID-19 users are to follow the public health measures from the province of Alberta.
Please note:
Courts are not regularly disinfected.
Users must bring their own equipment and hand sanitizer.
Do not attend or use these amenities if you are feeling unwell.
Availability:
We have eighteen Pickleball courts available, first come, first served basis between 7 a.m. - 10 p.m. (weather permitting).
Court Rules and Etiquette:
When others are waiting, please limit matches to 60 minutes
Do not sit, swing or stand on net cable or fencing
Pets are not allowed on the courts or in the spectator area.
Courts are for pickleball play only. Other activities may damage the surface and result in costly repairs. No bikes, skates, skateboards, radio-controlled toys or hockey.
Do not bring unnecessary items onto the court surface, including soft drinks, food, gum, sun screen, tanning lotion, etc. These products may damage the finish.
Pickleball parking lot is closed during construction, see map for alternative parking options: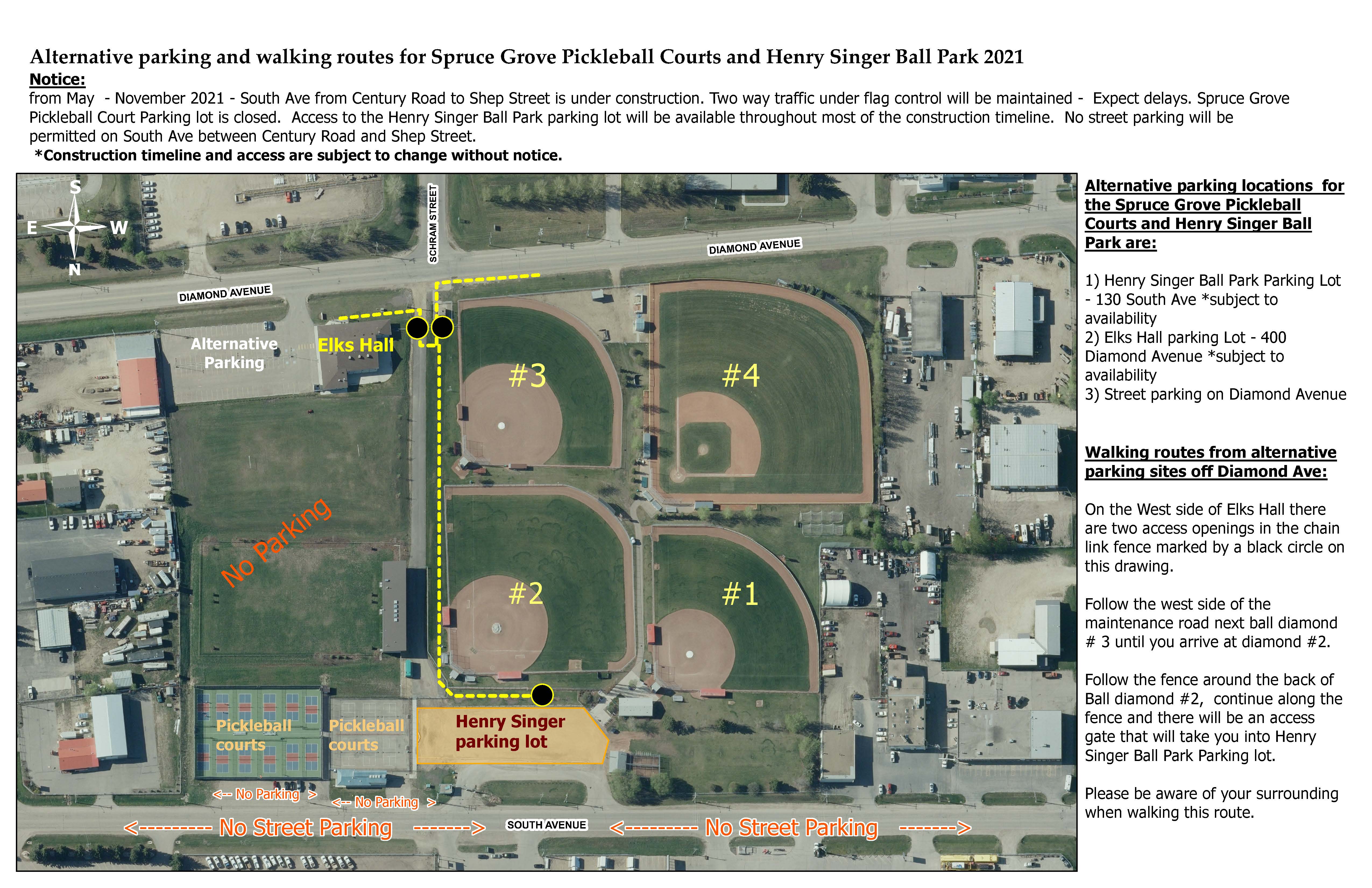 Conditions
To report a concern with the condition of the pickleball courts, please call Public Works at 780-962-7584.
Questions?
Please call 780-962-7579 or send us an email.