Community Homeless Winter Emergency Response
Winter Emergency Response 
The Winter Emergency Response has concluded for the 2020/2021 winter season.
We will continue working with the community partners in the coming months to look at continuing and enhancing the Winter Emergency Response for the 2021/2022 winter season.
What does the response include?
The 2020/2021 response was based on the Late Night Cafe, which was a warm place to go when the response was activated.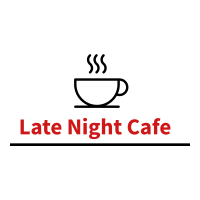 The Late Night Café was hosted at the Congregational Christian Fellowship Church.  Guests could enjoy a hot meal, warm beverages, and had access to cold weather supplies when needed.
Transportation within Spruce Grove to and from warm-up locations or to shelters in Edmonton was available on an as needed basis.
Who was involved in the response?
The Winter Emergency Response was made possible because of a collaboration between the following organizations:
City of Spruce Grove - Protective and Fire Services & Community Social Development

RCMP

Engage Church

Congregational Christian Fellowship Church

Spruce Grove Community Church

Tri-Region Pay Forward Kindness Society

TransAlta Tri Leisure Centre

Rotary Club of Spruce Grove

Spruce Grove Public Library
The Winter Emergency Response (WER) was first developed for the 2019-2020 winter season. 
Questions?
Call Spruce Grove Community Social Development at 780-962-7583 or email  csd@sprucegrove.org
Frequently asked questions