City Centre Area Redevelopment Plan
City Council passed the City Centre Area Redevelopment Plan (ARP)   on April 27, 2020, which provides a policy framework for guiding redevelopment of the City Centre through consideration of land use, mobility, urban design, building guidelines, and implementation.
The ARP's implementation plan has identified several projects that will commence in 2020 as the initial undertakings toward fulfilling the Plan's City Centre vision of creating a vibrant, mixed use area. These include:
Planning of a Revitalization Project – Phase 1 (Main & McLeod Streetscaping Design); and,
Making Land Use Bylaw Amendments to establish regulations consistent with the new ARP policy.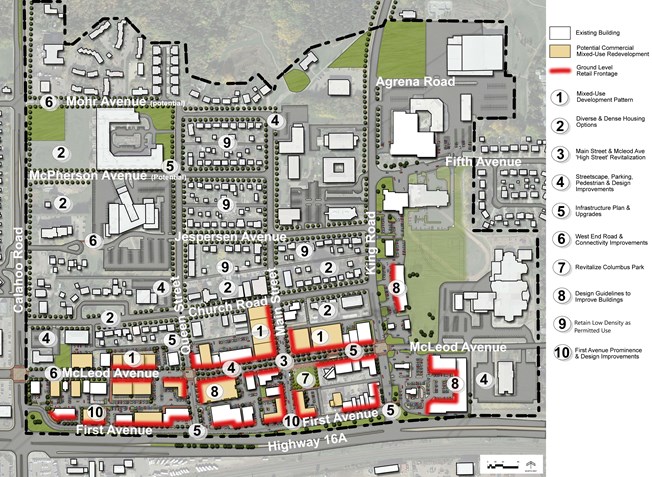 Background reports
Approval process information
For more information
If you have any questions about the City Centre Area Redevelopment Plan, please make sure to view our most frequently asked questions.
Any inquires can be directed to the manager of planning by email   or by phone at 780-962-7634 ext. 249.