Starting Tuesday, Sept. 3, the City is introducing a new local transit service that will operate within Spruce Grove and residents are invited to ride for free between Sept. 3 and 6 (subject to capacity).
Route 568    will operate on weekdays between 8:30 a.m. and 3:30 p.m. with service every 30 minutes and travel in a counterclockwise direction around the city. After Sept. 6, the fare for a one-way trip (ages 6 and up) will be $3.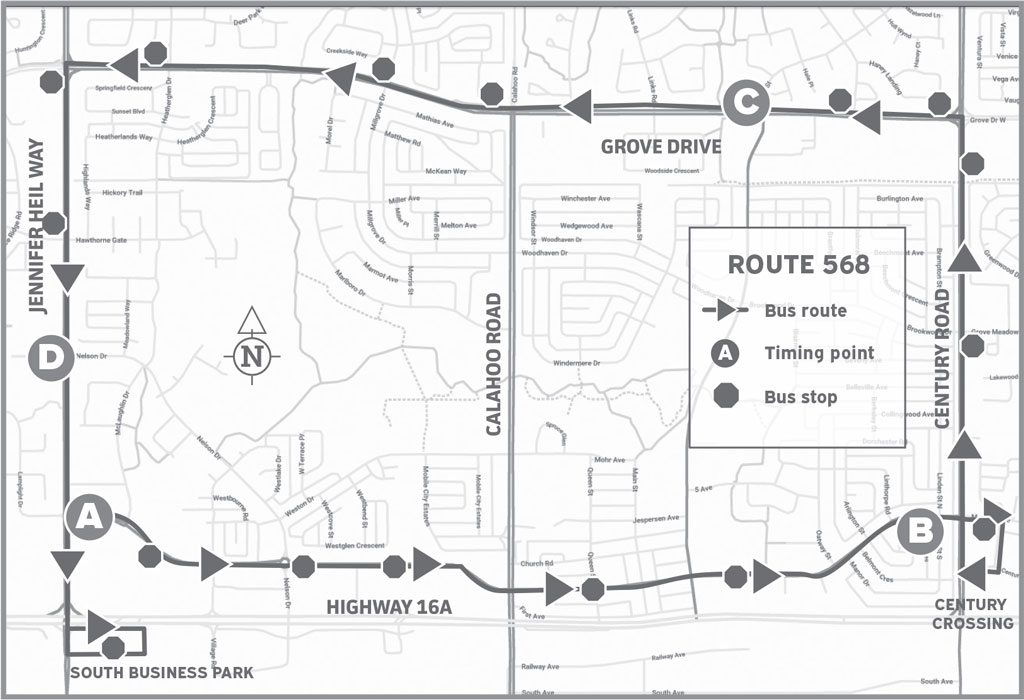 To implement local transit service, the City purchased three new buses. Each bus has 22 seats, is air conditioned and fully accessible. This purchase was funded through a partnership involving the Government of Canada, the Province of Alberta and the City of Spruce Grove.