Schedule of Activities
Jubilee Park will be brimming with a range of activities this year, including many of our popular favourites, as well as some new additions to the mix!
    denotes there is a fee associated with the activity
*Please note: This schedule is subject to change.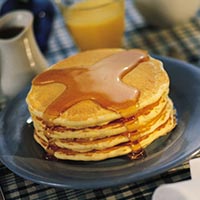 Pancake breakfast
9 - 11 a.m.
Fuel up for the day with a $4 pancake breakfast provided by the Knights of Columbus. Breakfast will be available for the first 2,000 people.
Canada Day ceremony
11 a.m.
Celebrate Canada Day with an official program, including free cake, at the Mainstage.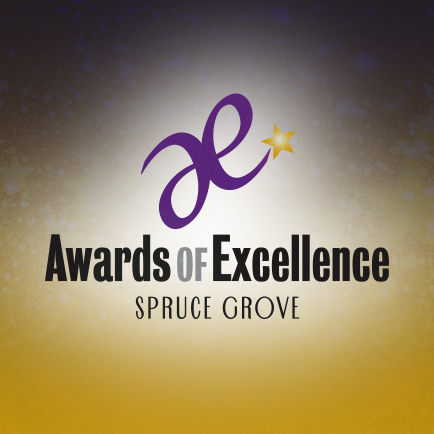 Awards of Excellence
11 a.m.
Join us on the Mainstage to see this year's Awards of Excellence recipients, Steve Arsenault and Ben Scrivens, receive their awards during the Canada Day ceremony!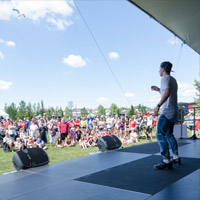 Community Stage
9 a.m.
Enjoy live entertainment by local musicians, dance groups and children's entertainment that is sure to mesmerize young and old alike! Set up your blanket near the stage for a fun filled day of performances.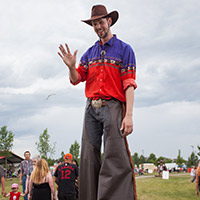 Rovers
Look up, way up! Stilt walkers and entertainers will pop up around Jubilee Park when you least expect them. Engaging and enchanting, these colourful performers will put a smile on the faces of young and old alike.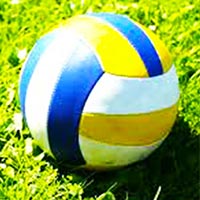 Tri Area Warriors volleyball tournament
9:30 a.m.
Rally your friends for a fun 3's grass tournament! For times, costs, age categories and to register online visit triareawarriors.com  .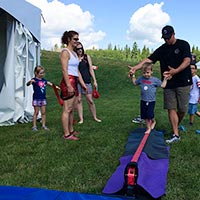 Circus workshop tent
10 a.m. - 6 p.m.
Spin plates, juggle, walk a tightrope, it's all possible in the circus tent! Learn from the best with hands on activities all afternoon with all abilities welcome. Join the circus without ever leaving Jubilee Park!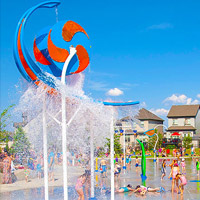 Ken Morrison/REMAX Excellence Spray Park
10 a.m. - 8 p.m.
Bring your swimsuits and splash around at the Ken Morrison/REMAX Excellence Spray Park. With more than 50 interactive and integrated play features, it's a great place for the entire family to cool down. Just be sure to bring a towel and dry clothes to play on the inflatables after splashing!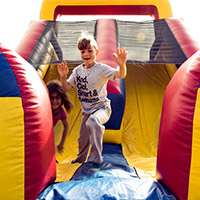 Inflatable bouncers
10 a.m. - 8 p.m.
Navigate through obstacle courses, slides and more. Participants must meet height requirements to play on the bouncers.
Pop-Up Playground and Toddler Tent
10 a.m. - 8 p.m.
Pop-Up Playground is a free drop-in program with fun activities, crafts and games that pop-up throughout the parks of Spruce Grove in July and August. And for those not quite ready for the big leagues of Pop-Up Playground, the Toddler Tent is favourite feature for parents and wee ones. Join in during this sneak-peek event to see what all the fun is about!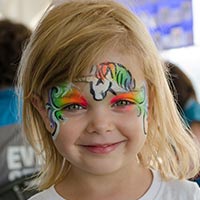 Face painting
10 a.m. - 8 p.m.
Join in the fun of a new look! Talented face painters will be on hand to create beautiful art with you as their canvas. Choose a small or large design, priced accordingly. Cash only.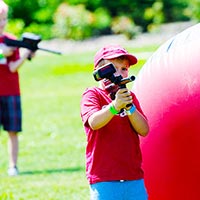 Orbis Sports
10 a.m. - 8 p.m.
Orbis Sports is hosting a hub of activities in AdventureZone including bubble sports, lazer tag and archery tag. Bubble sports and lazer tag are suitable for all ages, while archery tag is best for ages 12+.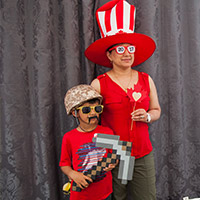 Photo booth
10 a.m. - 8 p.m.
Get creative with a group or go solo! Capture the fun of the day with great props and poses. Send them via email or post them on social media, it's up to you!
Aerials Gymnastics
10 a.m. - 8 p.m.
Tumble your way to fun with Aerials! Enjoy activities and games!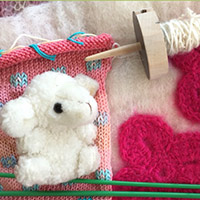 Commemorative craft
10 a.m. - 8 p.m.
Spark your creative talents with Spruce Grove Public Library staff who will encourage you to create a unique masterpiece.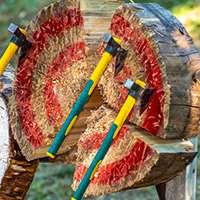 Axe throwing
10 a.m. - 8 p.m.
Want to feel like a lumberjack? Axe Monkeys and their mobile unit will be joining in the Canada Day fun. Enjoy the thrill of throwing axes, spears, and knives in a fun and safe environment. Ages 14+ with waiver required.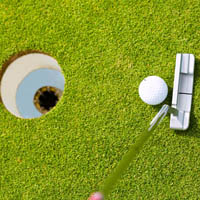 OnPar Golf
10 a.m. - 8 p.m.
Test out your putting and chipping skills at the OnPar golf station.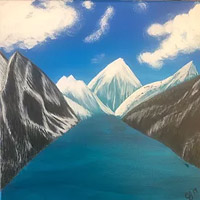 Paint It
11:30 a.m. and 1:30 p.m. (two sessions)
Celebrate Canada Day by painting a canvas with friends. No previous painting experience is required to attend, but participants must be 16 years of age or older. Pre-registration is highly recommended. To register visit letsrelax.ca  .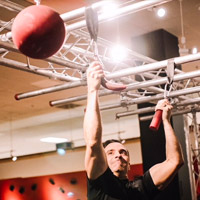 Ninja Warrior Course
12 - 7 p.m.
Feel like a hero! Come challenge your skills at the Fitset Ninja Warrior Obstacle Course.  All ages and abilities can enjoy the thrill of conquering obstacles inspired by the hit show American Ninja Warrior. Ages 14+ with waiver required.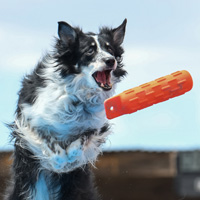 Dock Dogs Water Show
12 - 7 p.m.
These water-loving pups will delight crowds with their energy and athletic abilities as they race down a 36-foot dock and leap into a 45-foot pool – all in pursuit of a floatable toy. It's wet, wild, and wonderful fun that is guaranteed to make you cheer! Please note: this activity is only for trained dogs who are part of the show; any dogs in the audience are welcome to "woof" them on, but will not be able to participate in the event.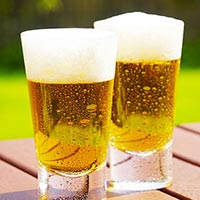 Beverage Tent
4 - 11 p.m.
Meet up with friends aged 18 and up, for a cool one in the Beverage Tent operated by Grove Cruise volunteers. Drink service ends at 10 p.m. Cash only.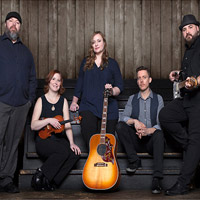 Mainstage entertainment
7 - 11 p.m.
Wrap up the day with some fantastic entertainment on the Mainstage.
Fireworks
11 p.m.