Mainstage Entertainment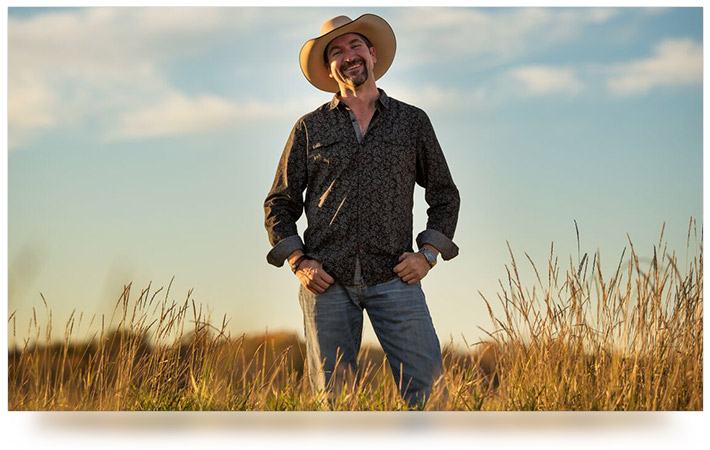 Stony Plain-based country artist Steve Newsome, who has opened for a number of great Canadian artists including Brett Kissel and Emerson Drive, performs original songs and adds flair to classic cover tunes. His single, I Ain't Lookin' For A Fight, is enjoying success on Canadian radio and online stations around the world. His first EP, Enjoy The Ride, saw two of its tracks play on radio. The debut single, Tried Tested and True, reached No. 1 on a California Indie Chart and the title single peaked at No. 4 on that same chart, while the entire project received five 2017 Josie Music Award nominations in Nashville. Whether it's donating his time, giving away a private concert or performing at fundraisers, supporting local charities is Steve's way of giving back and saying thanks to those who have helped him succeed.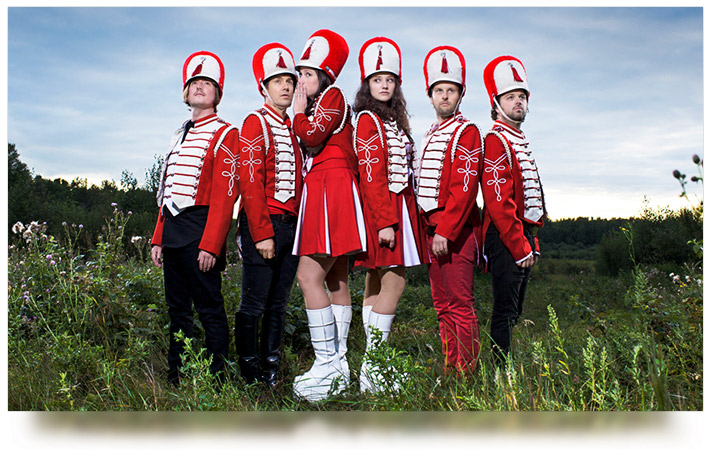 The Wet Secrets are an indie rock band from Edmonton who are known for their harmonious layers of horns and synthesizers, booming bass lines and percussion, drums and vocals, and often wearing marching band uniforms. Equal parts punk rock and halftime show, their vibe is a fusion of the bass-driven grit of The Stranglers with the surrealism of The B52s. Principal vocalist/songwriter Lyle Bell (also of Shout Out Out Out Out) lays swampy basslines through songs that balance cynicism with empathy, and caustic barbs with uplifting mantras. Cravat-wrapped drummer Trevor Anderson embodies the band's high-art non-conformism. Kim Rackel and Emma Frazier contribute to the chaos on trumpet and trombone, with Paul Arnusch and Christan Maslyk rounding out the furry-hatted fray on keys, timbales, congas, and sax. All six Secrets sing along, creating vocal harmonies galore. Recording and performing since 2005, and winners of a 2015 Edmonton Music Award for Album of the Year, CBC Music called their 2017 song I Can Swing A Hammer "jangly, catchy, fist-pumping anthem… a motto worthy to repeat every morning."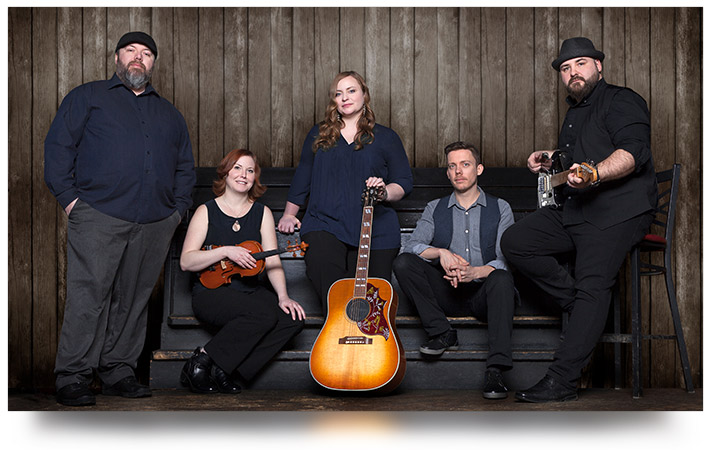 Derina Harvey Band - Headliner
"Like a brisk morning on an east coast shore, Derina Harvey Band (dHb) brings colour to your cheeks and takes your breath away." Winners of the People's Choice Award at the 2018 Edmonton Music Awards, these transplanted east coasters offer a fresh take on traditional Celtic folk songs alongside original jigs and reels. With a rocky, rhythmic undertow, layered guitars, and dizzying fiddle, topped by Derina's powerful voice, they've been called a rockier version of Great Big Sea if fronted by Adele.
Derina Harvey Band has performed over 180 high-energy concerts across Canada since 2016 including two sold-out shows at Horizon Stage. They have released two full length recordings; their self-titled debut album (2013) garnered radio airplay across Canada, and their second album Rove and Go (2016) was added to the rotation at over 30 stations across Canada and tracked at  No. 65 on CKUA's top-played albums for 2016. Their most recent video, The Fallen Man's Daughter, made it into CBC Searchlight 2019's Top 100. dHb are currently writing more original material and will release a full-length album later this year.